Conflict of interest disclosure: I own 20 shares of Fitbit stock, which I purchased halfway through writing this review, on the hope that apparently strong Ionic sales would give the stock a boost. So far, that hasn't been the case. At any rate, the value of the stock is less than the cost of the device itself, so I don't think it compromises my objectivity, but you have been warned.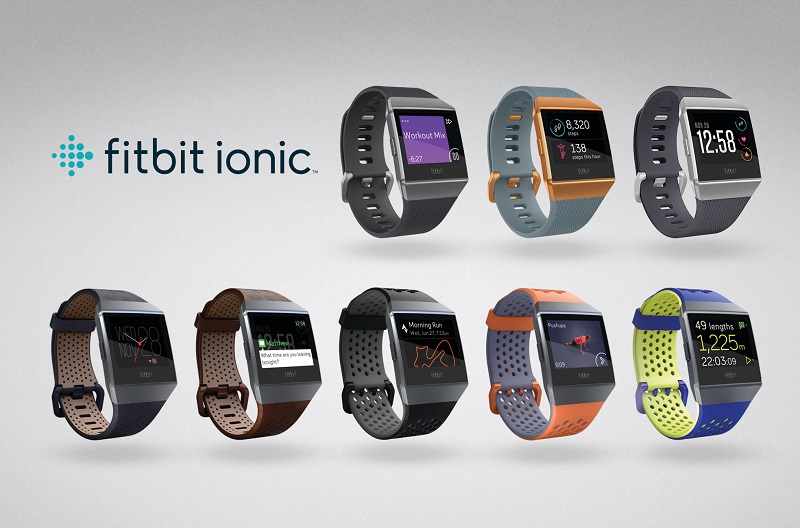 Fitbit recently released their first true smartwatch, the Ionic. After going through a phase of slight obsession in the lead-up to its release, during which I spent many hours watching preview videos and reading comparisons between the Ionic, the Apple Watch Series 3, and the Garmin Vivoactive 3, I ultimately decided to buy the Ionic. I've now had it for about a month, so this seems like a good time to review the device and discuss what I think it does well, and not so well.
If you're looking for an in-depth review of the Fitbit Ionic with a particular emphasis on how it performs as a fitness tracker, I'd recommend reading DC Rainmaker's review. I'm not that serious an athlete, so I won't be going into depth about the GPS and heart rate accuracy, and really there's no need for me to do so, since DC Rainmaker has already covered those aspects of the device. This review is merely my own non-expert opinion of the device based on my own experience, with a bit more emphasis on the smartwatch features of the Ionic and how suitable the watch is for various types of users.
Fitness features
Even though I don't consider myself a serious athlete, I did buy the Fitbit Ionic primarily as a fitness tracker, so I'd be remiss to not mention how the device fares in that respect. Indeed, I think it's fair to say that the Ionic was designed primarily as a fitness tracker, with the smartwatch functionality being somewhat secondary. In my mind, this puts the Ionic in a slightly different category than the Apple Watch—plus, the Ionic supports Android and Windows devices, whereas the Apple Watch does not. Unfortunately for Fitbit, competition in this market is extremely fierce, even if you only consider all the Android and Windows users that the Apple Watch can't reach.
So, how does the Ionic perform as a fitness tracker? I think it's pretty good for the most part, but there are some noteworthy shortcomings that Fitbit absolutely needs to address in future software updates if they want to stay competitive. But let's start with the good parts. First of all, I've been impressed with the GPS. It connects quickly and consistently, and in my experience, the accuracy is pretty good for a wrist-mounted device. I have found that it tends to cut corners if you make sharp turns, which can result in runs appearing slightly shorter than they actually are, but the deviation is only about 50-100 meters over a 5km run. This is on par with the accuracy of other devices, and it won't be cause for concern for most people. Besides, in some cases that error will be averaged out by other noise.